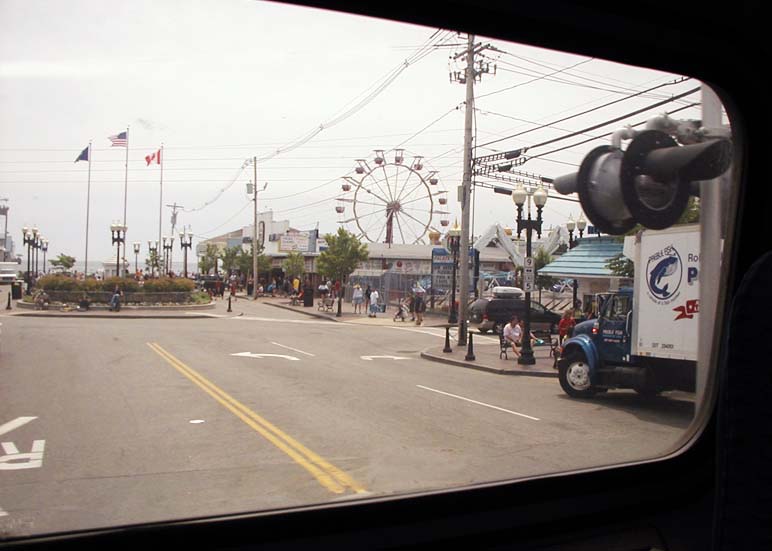 Here is Old Orchard Beach, Maine, from the window of the Downeaster.
The station stop is within a block of the midway, hotels, the rides and restaurants . . .
and the Atlantic. Go for the thrills, win a prize . . . or just bring a book and snooze in the sun. Amtrak makes possible this seaside vacation -- for a day or a week -- without the expensive, bothersome need of a car.