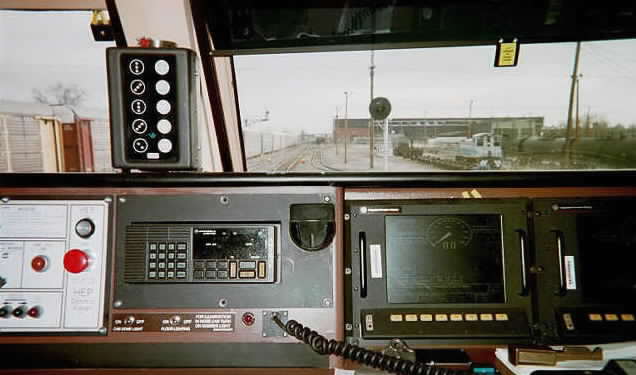 Were being refueled as we sit in the ABQ station.Note the position light signals in cab.

---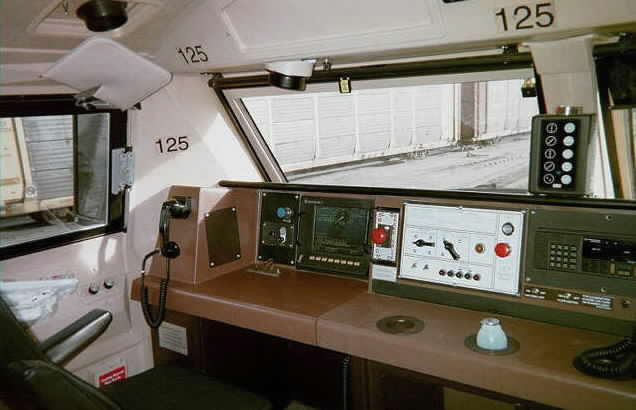 Assistant engineer sits here.The engine number is all over the place so the crew remembers what unit there in.

---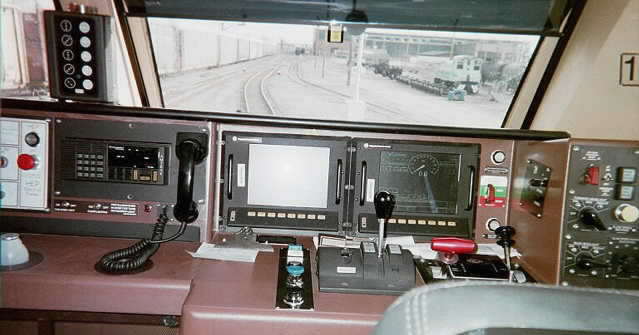 The engineer sits here.You see what he/she sees as they look out.

---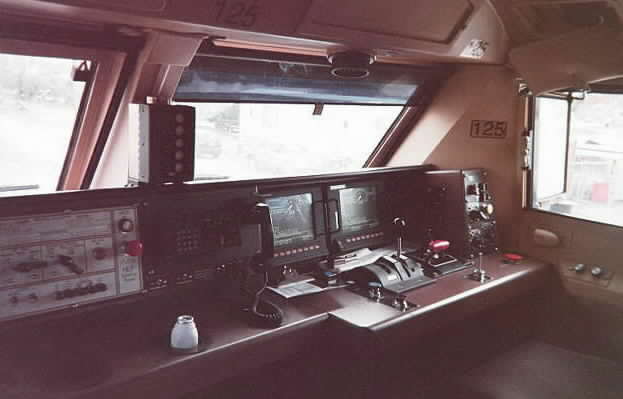 Another view of engine 125, 4,250 horse power.
---
SITE INDEX
What's New?
Home Page
Meet the crew
Former crew members
Southwest chief dining car menu
Photo tour
Gerald Pinto Indian lands tour
Engine Ride Photos
Links
Timetable