CREWTEN.COM ENGINE CAM Everyone wants to ride in the engine Enjoy your ride!
Kansas City,MO- Galesburg,IL I wish to thank our Southwest Chief Locomotive engineers for making this page possible.
The photos below were taken in the first quarter of 2000.

---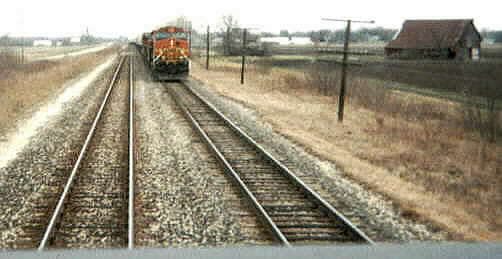 Passing a BN-SF freight train.Double track both trains on the move.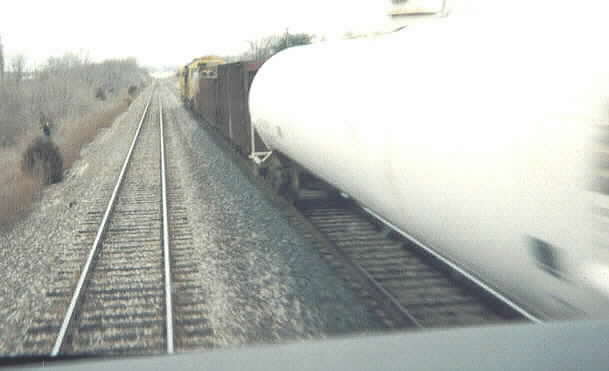 Our train is over taking a BN-SF freight train.Both trains are on the move.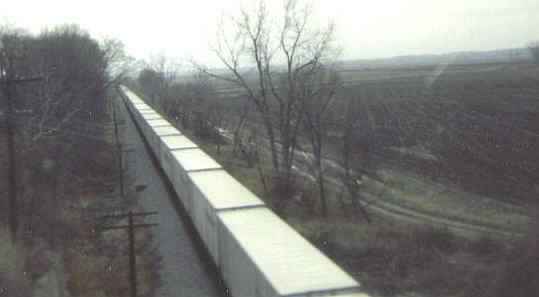 Our train the eastbound Southwest Chief is on a bridge.Passing over a unit train of trailers.
Both trains are moving were near Galesburg,IL.Going over the old AT&SF line.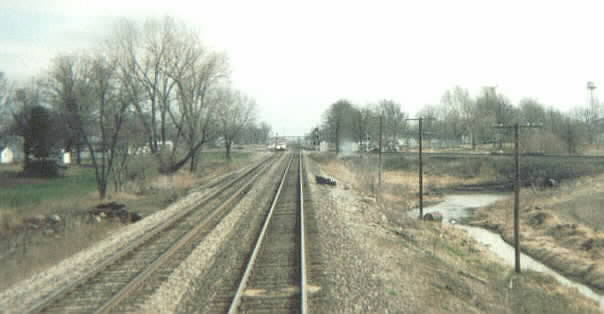 Look on the track to your left you can see a the head lights of a high rail car on the track..


Following the Mississippi river on the Iowa side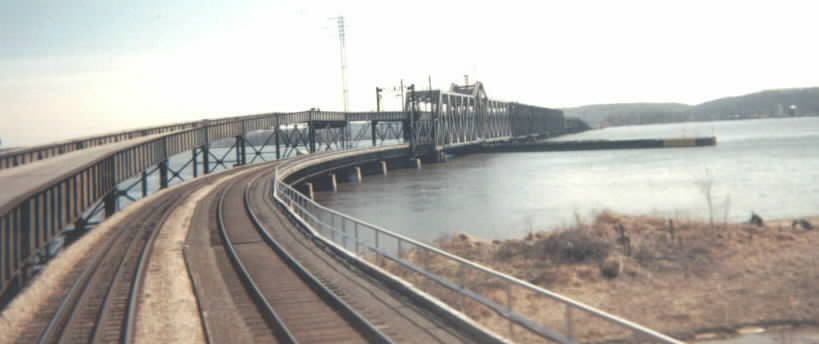 Getting ready to cross the Mississippi River on the Iowa side.

Crossing the Mississippi River.Note the upper deck of the bridge.It's for automobiles.
This bridge is the world's largest of it's type.It's a double track railroad swing span bridge.
That accommodates automobiles on the upper deck.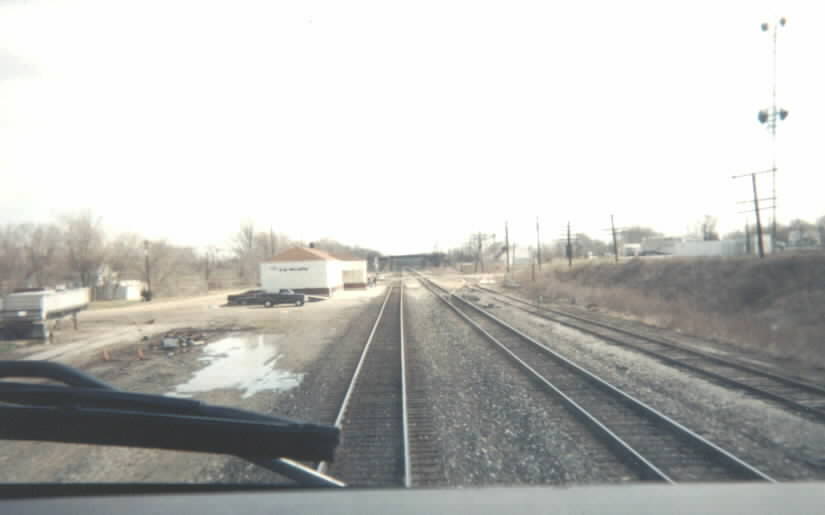 From our guest book.
Hi Web Master:
Bob,Station agent at La Plata told me about your web site yesterday.It is a great site.I was
a bit surprised to see(in the photo of the approach to La Plata)my pick up truck parked by
the station.I didn't realize someone was taking my picture rather than the other way around
which is usually the case).
Zel Kirksville, MO 3/7/01
See unconstrained photo of Zel pick up truck Show me
---
Site Index
What's New
Meet the crew
Former crew members
Southwest chief dining car menu
Photo tour
Gerald Pinto Indian lands tour
Engine Cam
Home page
Links