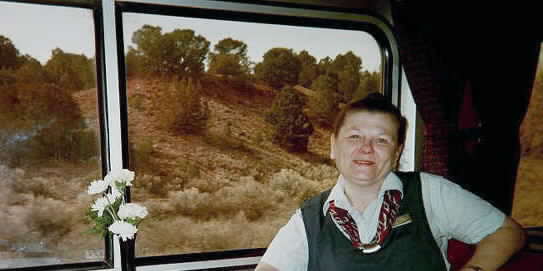 Helen Martines SA 2
This photo was taken as our train travels between Las Vegas and Lamy New Mexico on train 3 March 5,2001.One of the pleasures of train travel is looking out the window you can
see Sage Brush at the bottom of the window Juniper and the State tree of the State of New Mexico Pinion Pine center and top of the window.

We just finished serving lunch the train is on time and were having a wonderful trip.
See photo of my husband Steve.

---