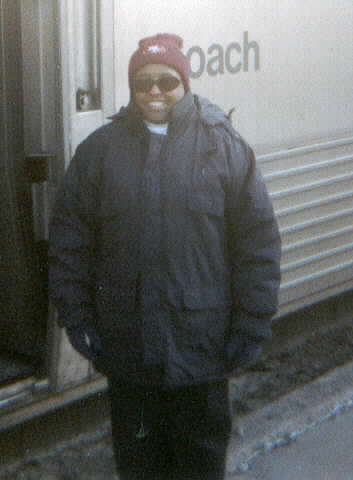 Nina Smith- Train Attendant coach.
I am standing out in the cold protecting the door helping the passengers off and on the train at La Junta,Colorado a rest stop.
It is 17 degrees above zero.

Being a coach attendant is not a easy job.I am responsible for two coaches and 133 passengers at anyone time.Almost as many passengers as in a 737 aircraft.
I love my job,because I get to meet so many people from all over the world.

Be sure to see my special photo tours below.
Ms.Smith goes to Washington,DC photo tour.ht
Nina_Smith_operation_lifesaver



.