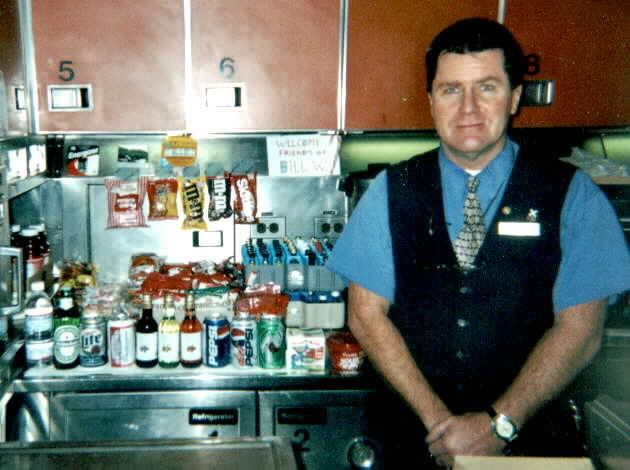 Randy Moore-LSA lounge car.
Mr.Randy Moore has been with Amtrak for nine years joining the company in 1992.He is a native Californian and enjoys body surfing,hiking,ocean kayaking.

My latest off the train activity is the study Aikido, a Japanese form of self-defense utilizing wrist, joint, and elbow grips to immobilize or throw one's opponent.
.SITE INDEX
What's new?
Meet the crew
Former crew members
Southwest chief dining car menu
Photo tour
Gerald Pinto Indian lands tour
Engine Cam
Home page
Links
Timetable