Herd of elk seen from the train 4 late summer 2000 as we climed the Raton pass.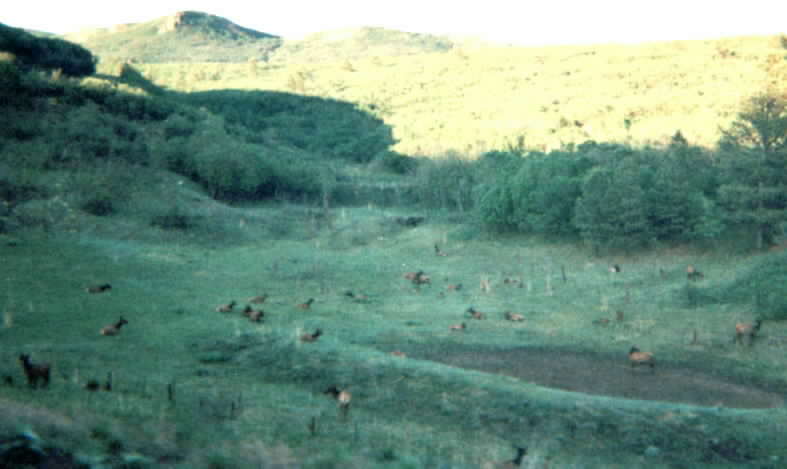 Keep in mind the train is moving and climing the Raton pass as I take these photos.

---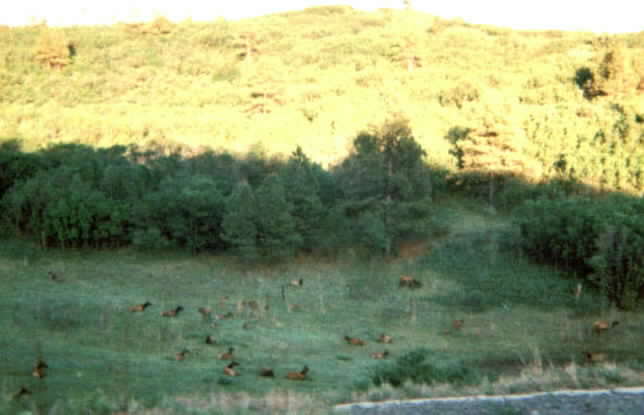 The elk are not frightened by the train going by.

---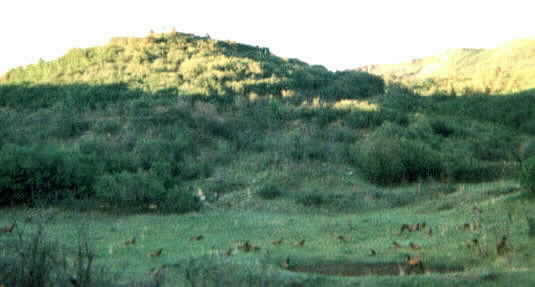 Always bring a camera when you travel by train.

---

Last photo as the train moves past the elk.

---