CREWTEN.COM ENGINE CAM Everyone wants to ride in the engine Enjoy your ride!
I wish to thank our Southwest Chief Locomotive engineers for making this page possible.
The photos below were taken in the first quarter of 2000.La Junta,CO-Albuquerque,NM
.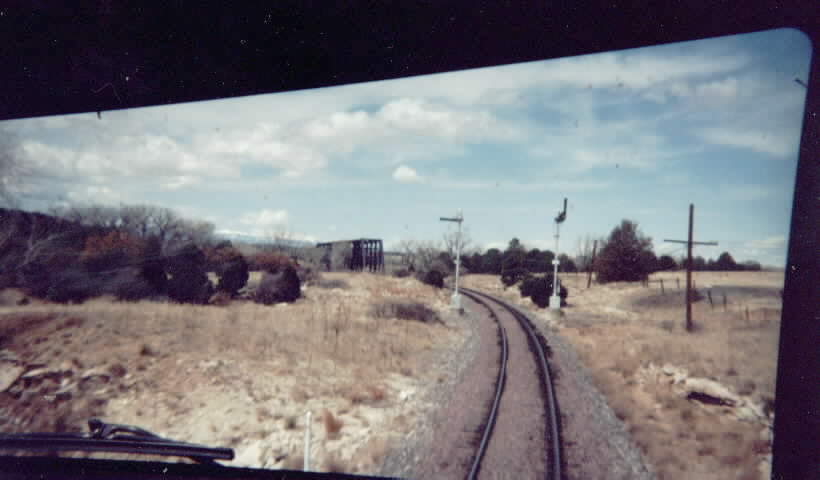 View out of the front windshield of the cab .Our train has a clear signal HI-BALL #3.
This section of track on the BN-SF Railway has some of the last working semaphore
signals on any major Railroad.
.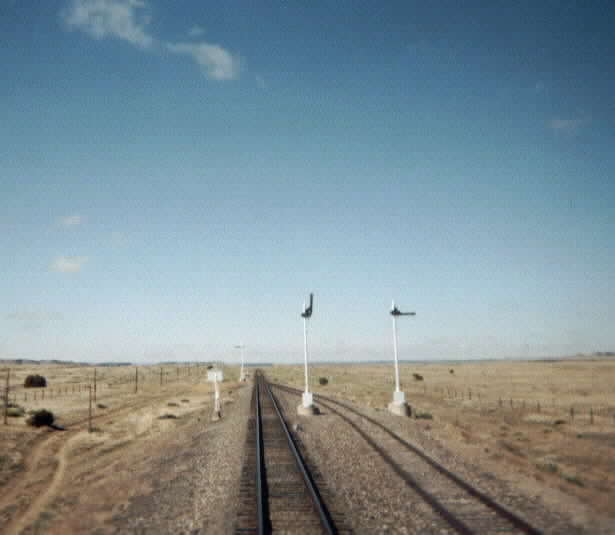 Semaphore signals are part of the romance and history of railroading.
.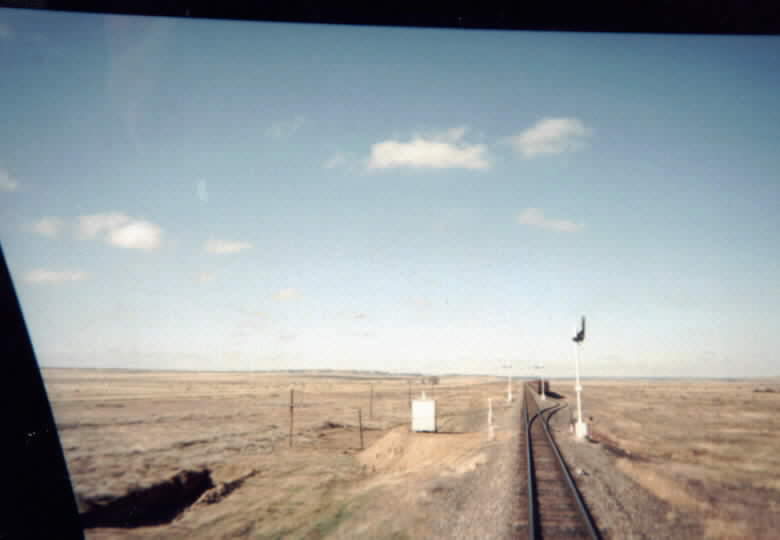 Another Clear semaphore signal!Were making track speed as we travel over the prairie
of New Mexico.
.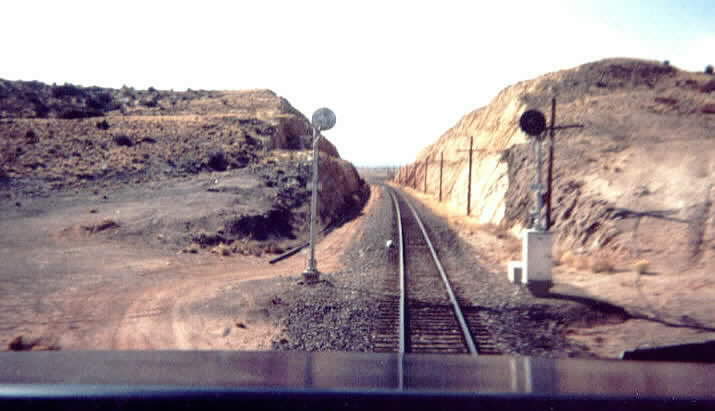 .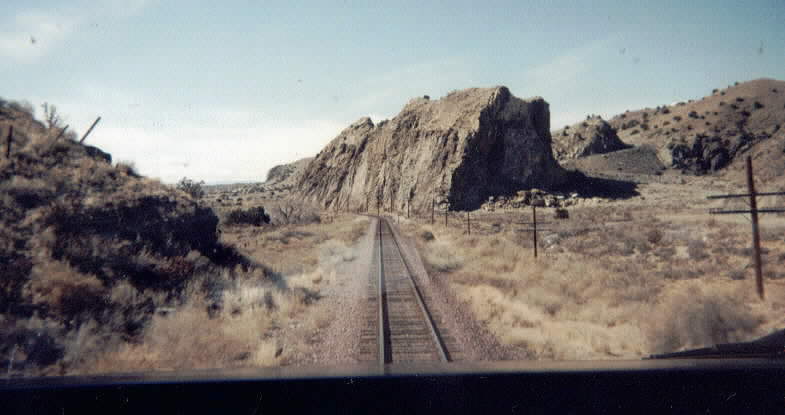 .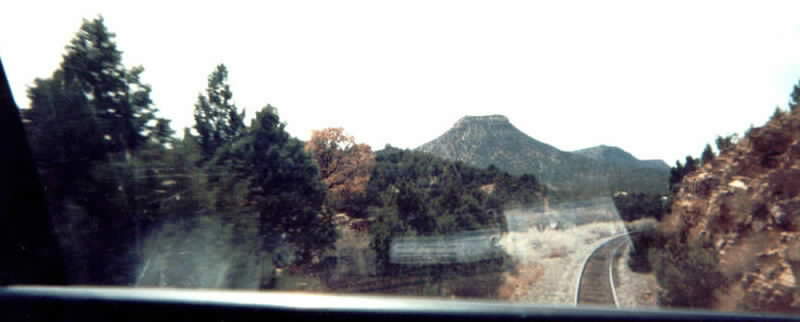 Starvation Peak New Mexico, the flat top mountain off to the left.
..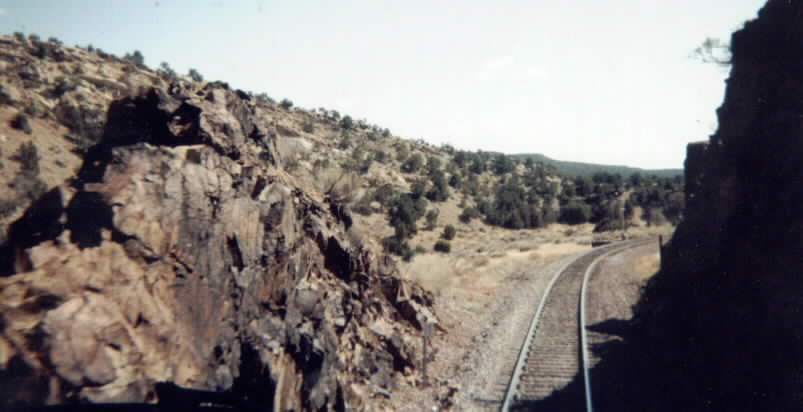 .
---

SITE INDEX
Meet the crew
Former crew members
Photo tour
Gerald Pinto Indian lands tour
Gerald Pinto next tour coming soon
Engine Cam
Home page
Links
---
.Disclaimer:
This web site is not managed owned operated or paid for by *Amtrak.
The Official *Amtrak web site for information reservations schedules and more located at Amtrak.com
*Amtrak is a trademark of the (NRPC) National RailRoad Passenger Corporation.
Southwest chief dining car menu