CREWTEN.COM ENGINE CAM Everyone wants to ride in the engine Enjoy your ride!
I wish to thank our Southwest Chief Locomotive engineers for making this page possible.
The photos below were taken in the first quarter of 2000.La Junta,CO-Albuquerque,NM tour 2.

---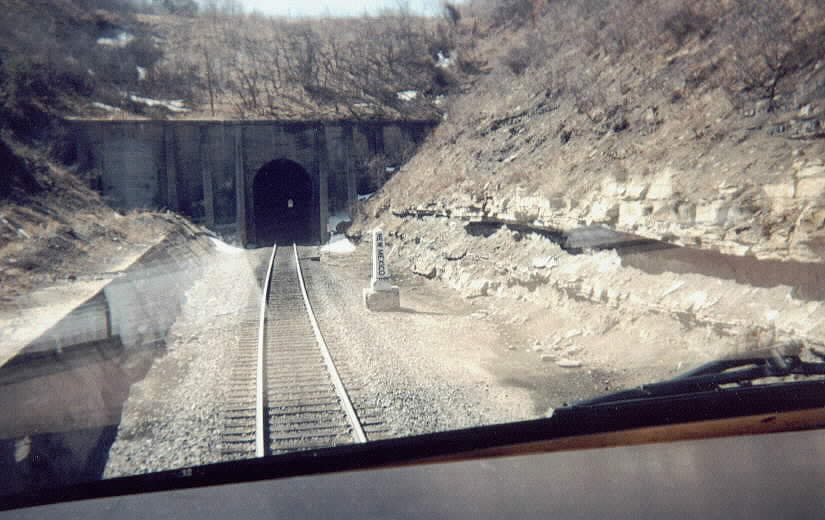 Looking out from the engine we have climbed to the summit
of the Raton Pass elevation of 7,588 feet above sea level .The entire train is on the
Colorado side of the state line.The actual state line marker is off to the right side of the
roadbed.If you look closely you can read the words New Mexico.You can see the
light at the end of the tunnel and some snow from one of the last spring snow storms at
the entrance of the tunnel.The Raton tunnel is approximately one half mile long.
.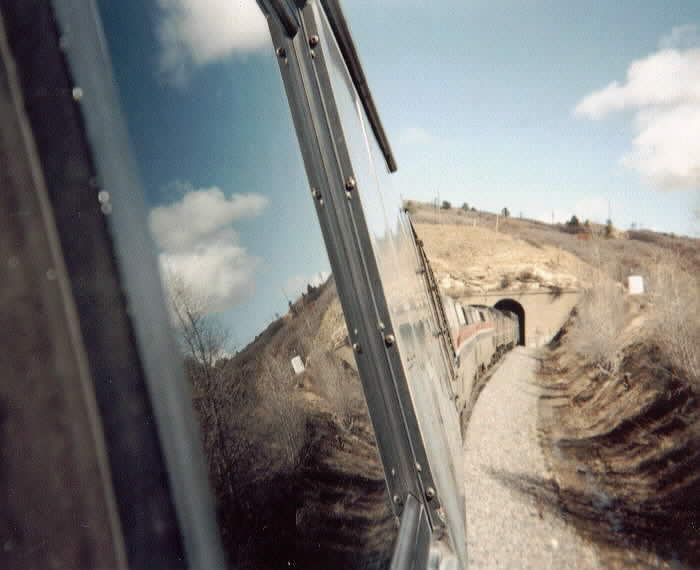 Some of the train is in the Raton tunnel some of it is not.
Note the reflection of either a tank or sign in the engines mirror.
Our train is now going down hill you can seel it in the photo.
.


A meet in the mirror as train 3 and 4 pass each other.
The engine crew uses mirrors to look back to
inspect the train.
.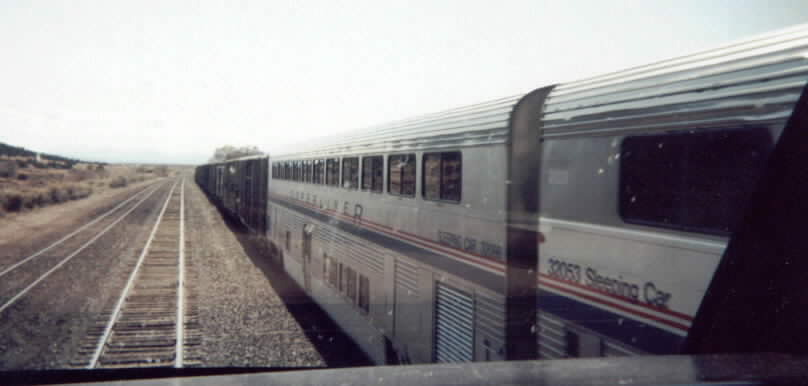 Another view as train 3 and 4 pass each other.The sleeping cars are the last two passenger
cars in the trains consist.Behind the sleeping cars are the mail and express cars.
.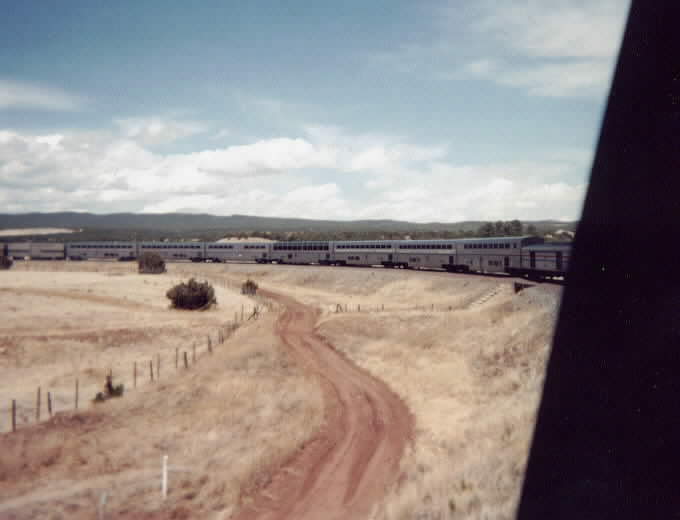 Train 3 going around the famous S-curve as seen from the engine.
.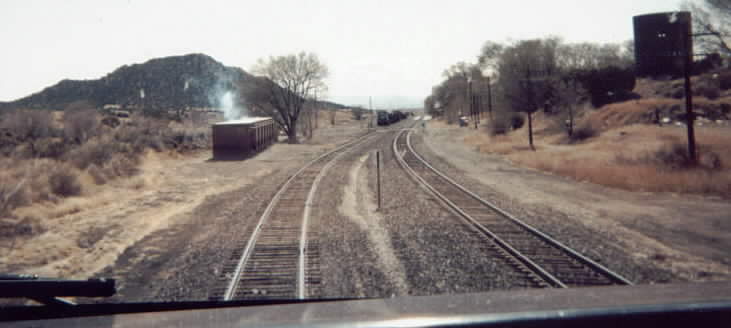 .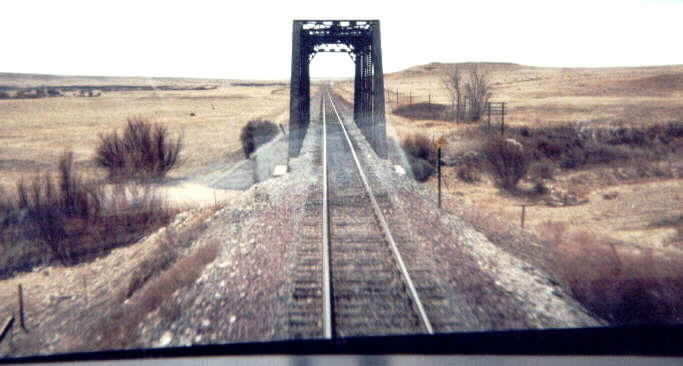 .
SITE INDEX
Meet the crew
Former crew members
Southwest chief dining car menu
Photo tour
Gerald Pinto Indian lands tour
Gerald Pinto next tour coming soon
Engine Cam
Home page
Links