Crewten.com
Ms. Smith goes to washington,DC June 2000

---

Over the years I have been involed with employee and guest safety .My role as safety
courier for The Southwest Chief and Amtrak intercity western business group earned me an award.
It was presented to me and others in Washington,DC.I hope you enjoy the photo's I took on this very special trip.

---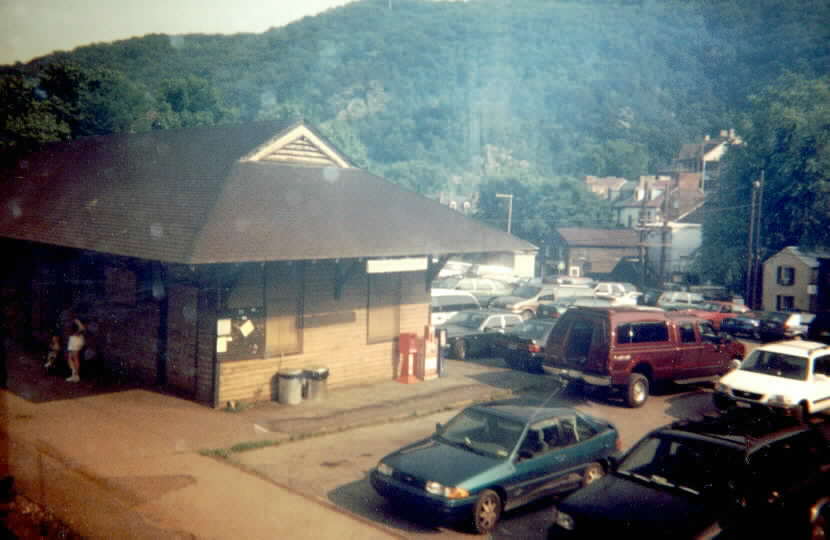 Harpers Ferry,WV.Nice view of the station out the window of the Capitol
Limited, Were 709 miles from Chicago,IL.

---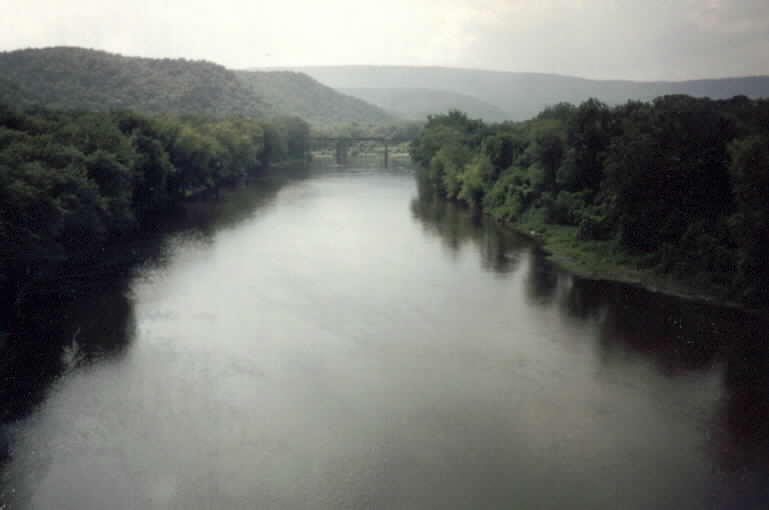 Our train #30 is crossing over the Patomic River.

---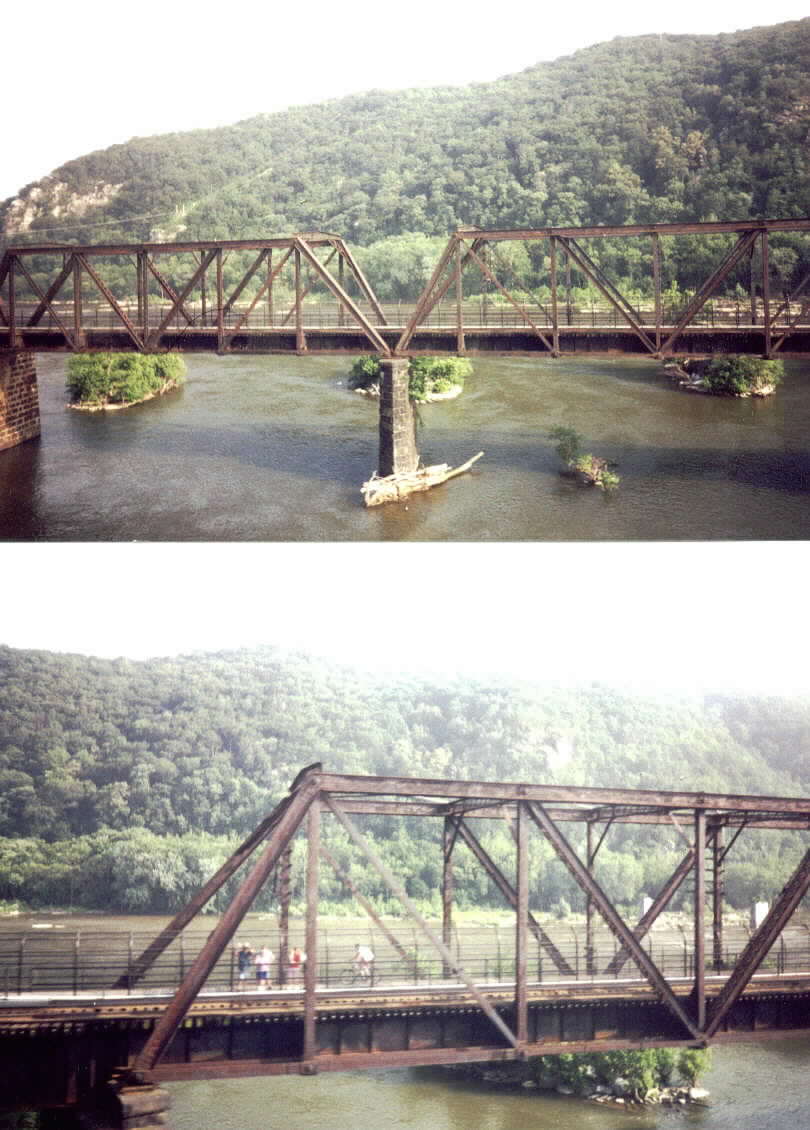 The old Railroad bridge is now a bike path.I believe were near Harpers Ferry,WV.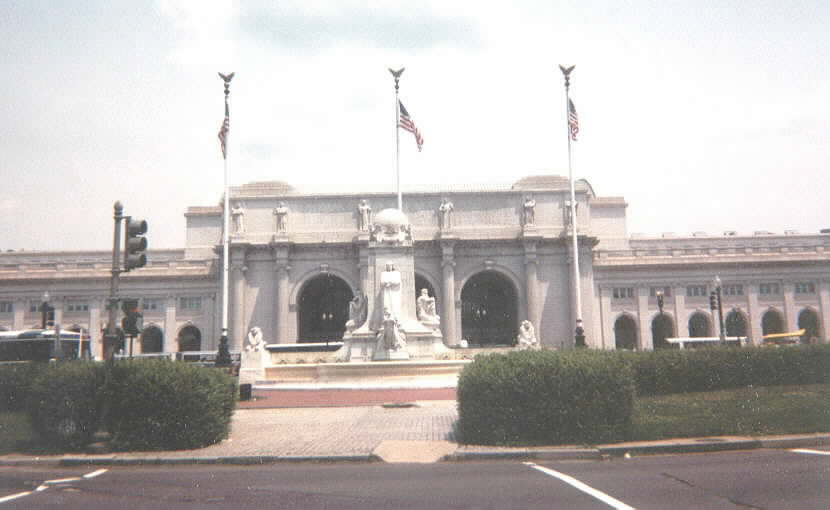 Washington DC Union Station June 23,2000. Washington Union Station a must see when your in the nations capitol city.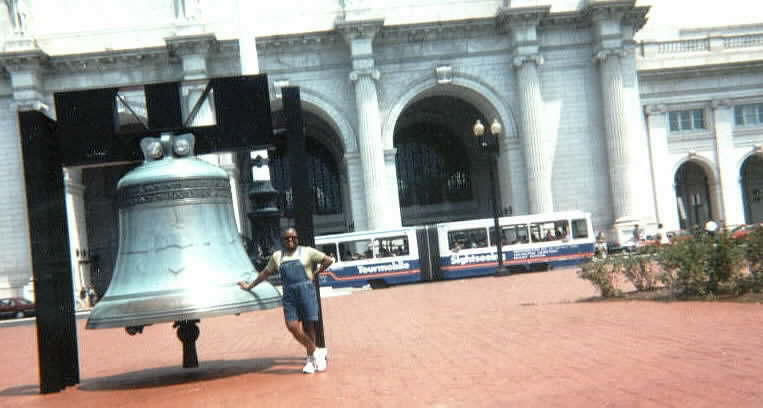 Here I am posing in front of the bell on the grounds of Washington Union Station..I just got off of the tourmobile in back of me.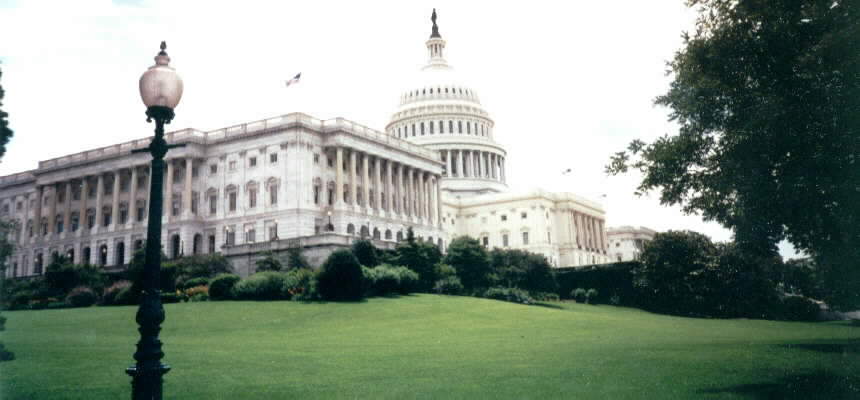 The nations capitol and grounds.
..............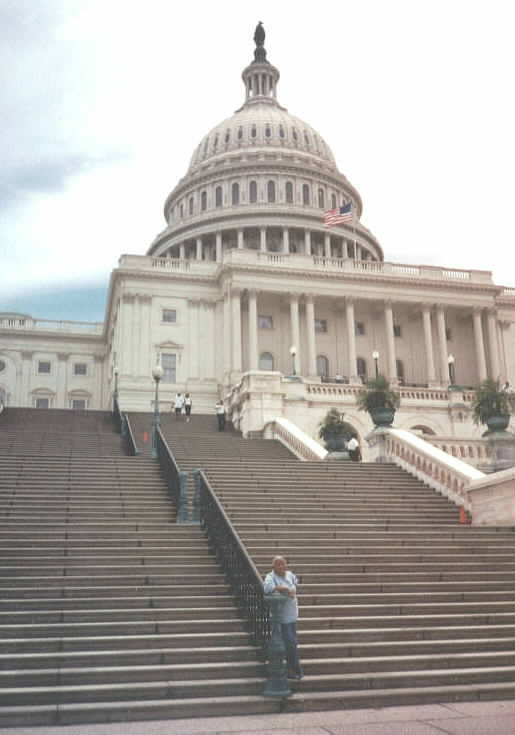 My mother on the steps of the U.S Capitol.We really enjoyed our trip to Washington DC.
When you visit Washington DC you really feel special to be an American.
,
.
SITE INDEX
Meet the crew
Former crew members
Southwest chief dining car menu
Photo tour
Gerald Pinto Indian lands tour
Gerald Pinto next tour coming soon
Engine Cam
Home page
Links
Timetable