Crewten.com
ACELA...This is how my friend Mike gets around the East Coast.
First photo caption: Looking like exactly what it is . . . the fastest passenger train in the United States . . . an Acela Express is captured on film at New Haven, Connecticut [the old diesel/electric locomotive switching point before the complete electrification of the Northeast corridor all the way to Boston].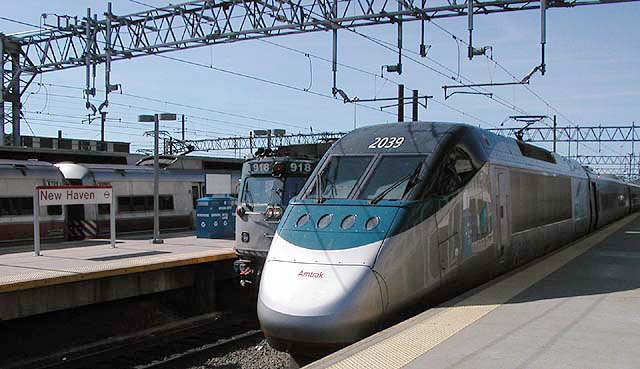 Passengers on Amtrak's northeast corridor are treated to some of the best scenery in the country. Here, a picturesque beach near Stonington, Connecticut, is revealed for our delight.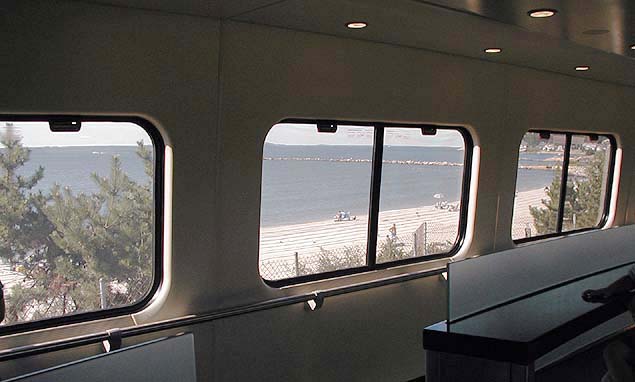 Amtrak brings passengers right to the water's edge. Long Island Sound is viewed "up close and personal" from the Acela. Any closer, and we'd need bathing suits!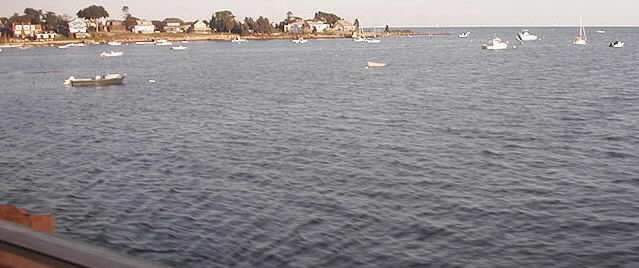 The New London, Connecticut, train station is conveniently located adjacent to a variety of water transportion: cross-Sound and Block Island ferries; as well as the oldest commissioned U.S. training vessel, the Coast Guard's three-masted barque Eagle [photographed here right through the window of the train at New London station].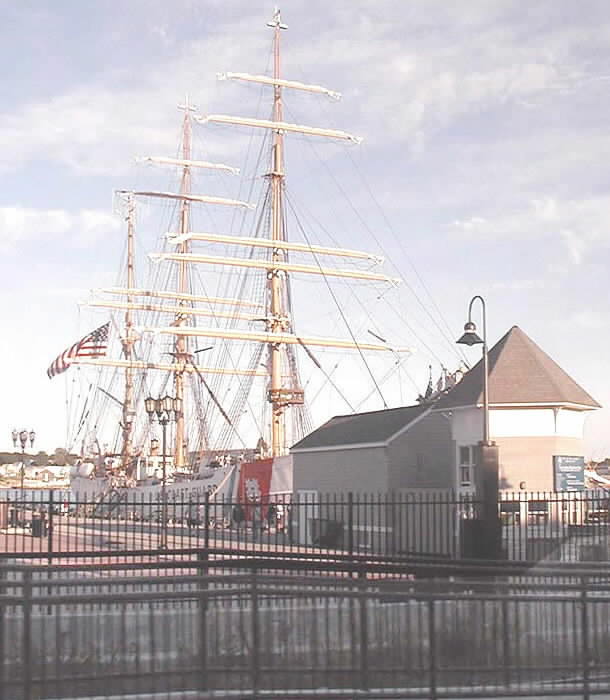 Disused wooden bridge pilings march across the Thames River near New London, evidence of railroad history on the Northeast corridor. A modern concrete-stabilized bridge accomodates today's high speed trains with ease.
Acela at South Station, Boston, Massachusetts -- last stop. Or the first one . . . for those lucky passengers traveling southbound to New York City and Washington, D.C.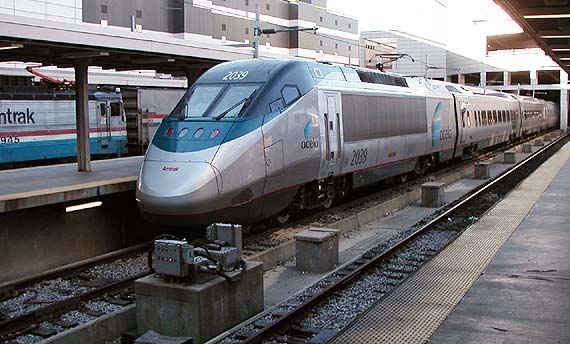 This page was added to the crewten.com web site on 1-19-03
Mike other photo tours on this web site:
The Coast Starlight Photo Tour
Mike's Southwest Chief Tour
Mike rides the Downeaster
To Home Page