Crewten.com
Train 3 May 12, 2000......
Photo tour #1John Martin Reservoir to the Raton Tunnel Sign.
Photo Credits ron Passenger / guest From upstate New York The Empire State

Note:To slow modems
Photos will load slowly because they are big and saved at a high JPG compression to be very printable.
---


We just passed the John Martin Reservoir Dam and we are now following by the waters it created.
As we continue westbound the waters of the reservoir will be seen on both sides of the train.

---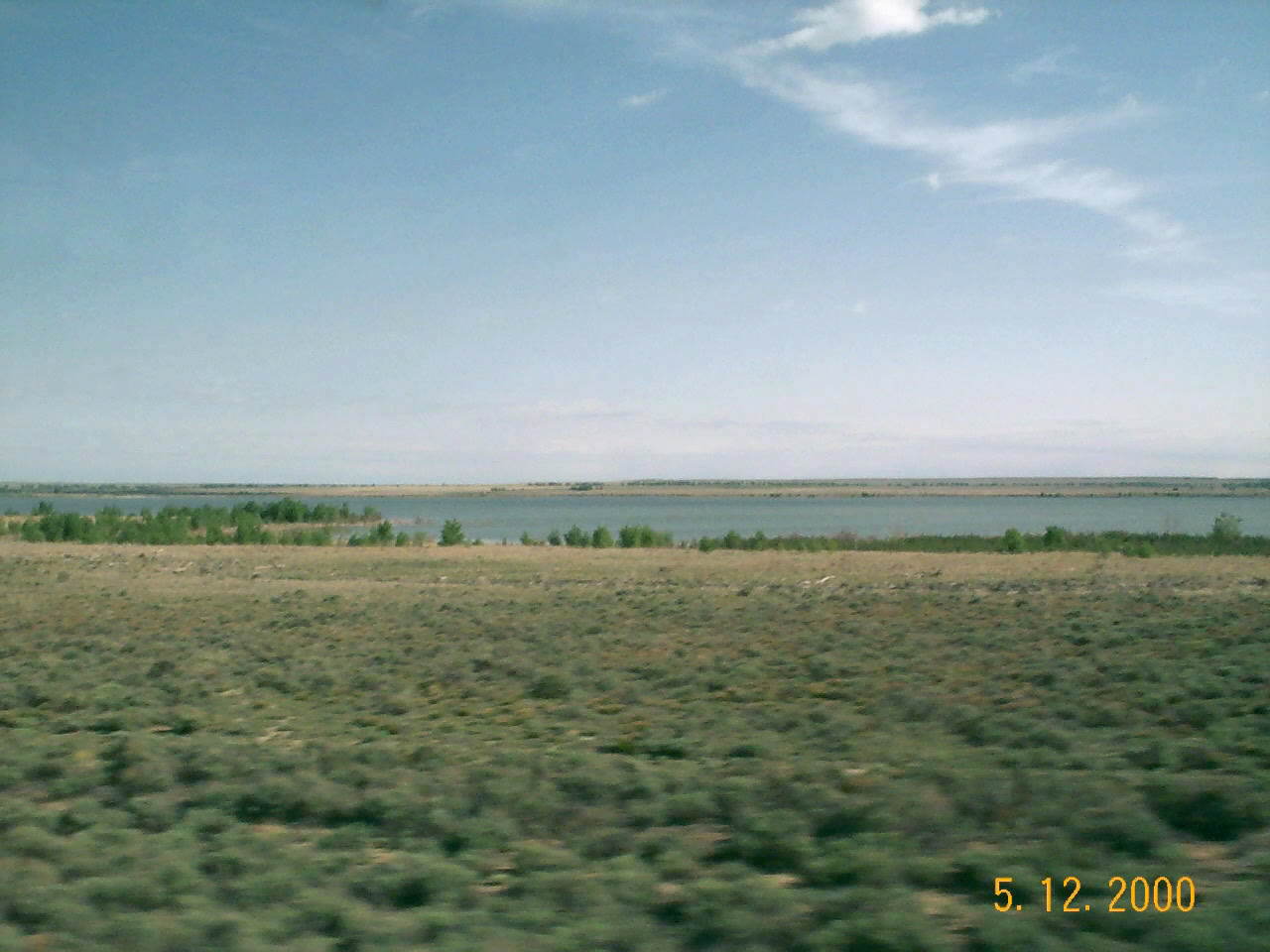 The waters are formed by backing up the Arkansas river.
---

View of the Twin Peaks were about ten mintues from the station of Trinidad,Colorado.

---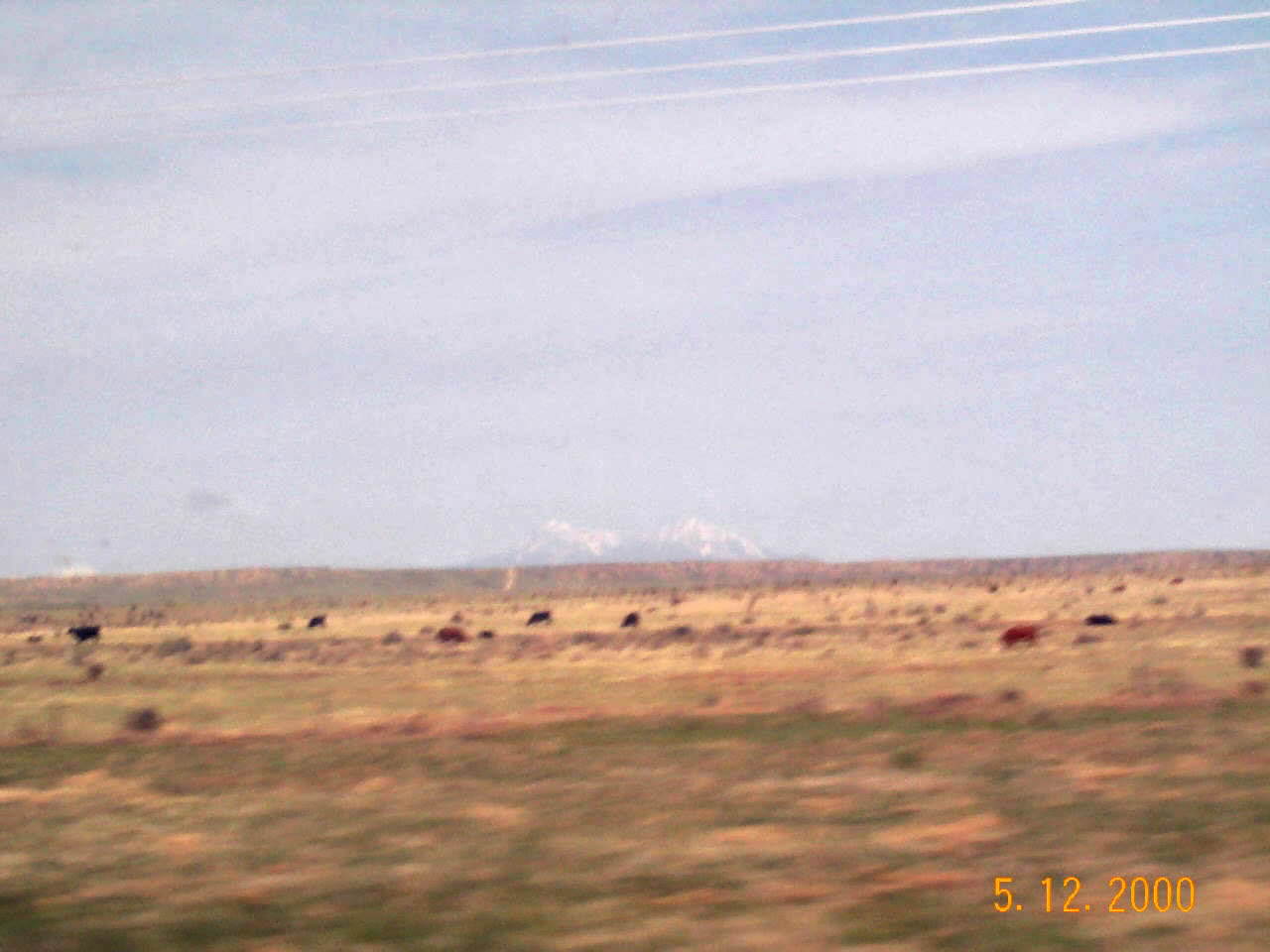 Twin Peaks in the background and cows grassing in the foreground.

---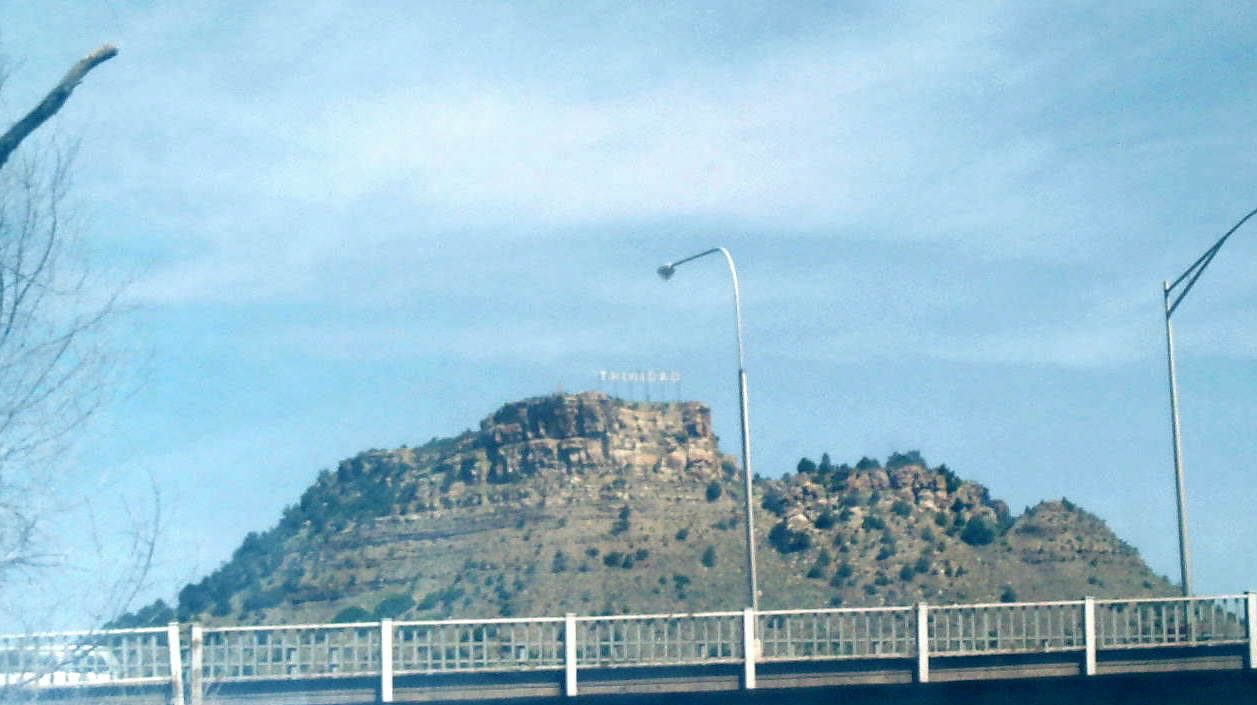 We are just a few minutes from arriving at the Trinidad,Colorado station.The Trinidad sign is on the top of Simpson Rest.

---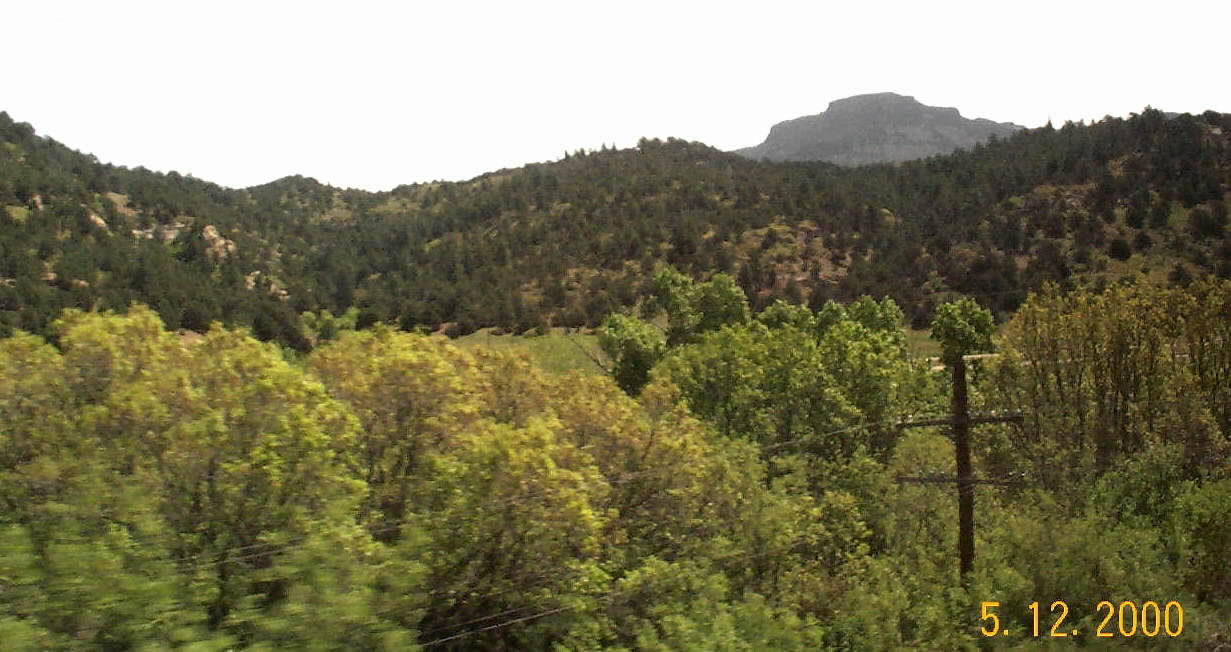 We are climbing up the beautiful and historic Raton Pass were now west of the Trinidad station.The top of Fishers peak over 10,000 feet high is seen as we look up over the ridge.On the bottom of the photo we can see the telephone pole and wires.
Phone poles and wire are fast becoming part of the past as fiber optic lines buried by the right away replace them.

---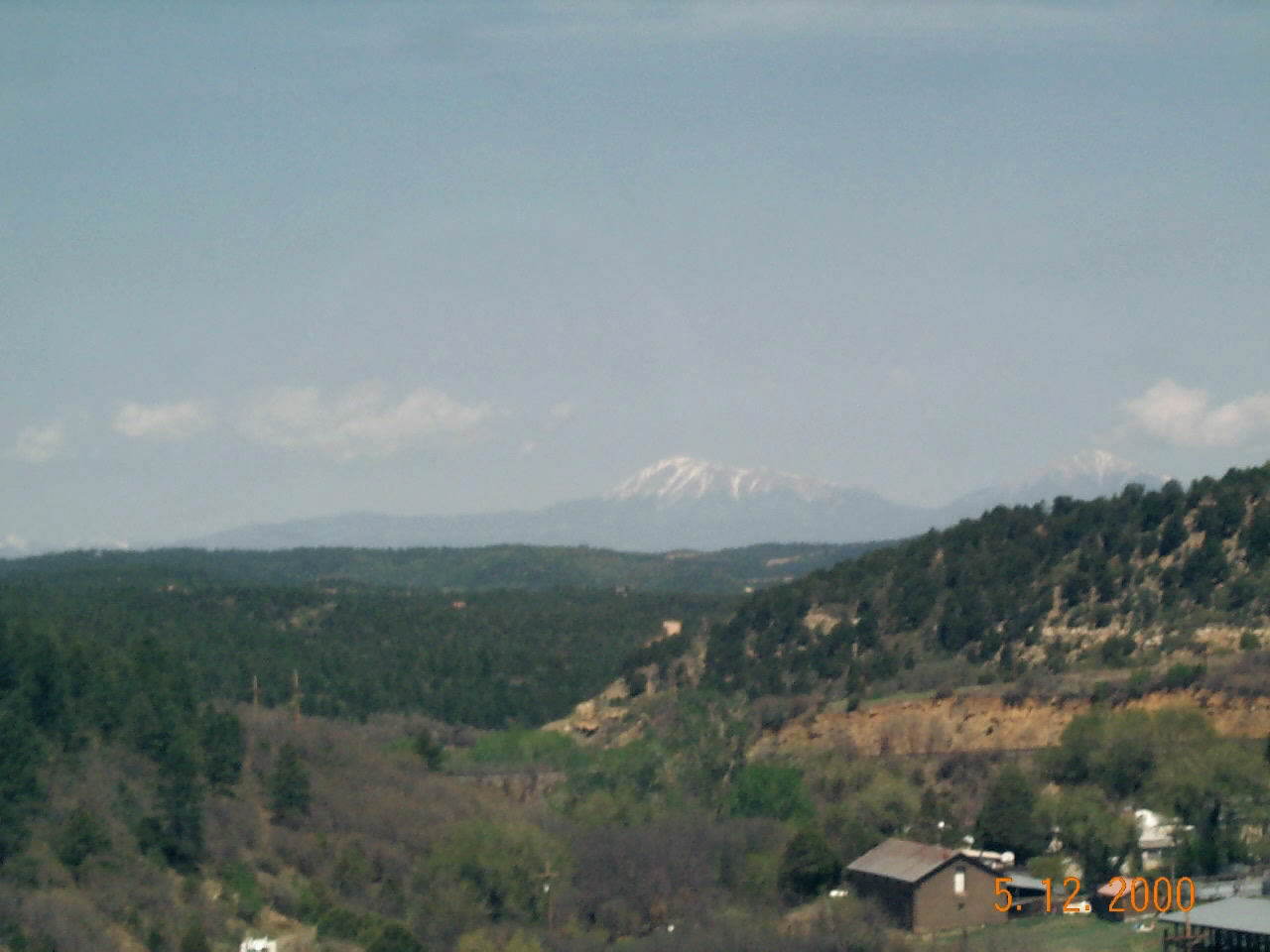 We are looking out over the valley at the snow-caped Twin Peaks.On the bottom of the photo we can see the Dick Wooton Ranch.The Santa Fe Trail (not seen) is behind the ranch to the left.If you look above the ranch buildings you can see the railroad right a way.This is a very steep grade about 3.0 feet.

---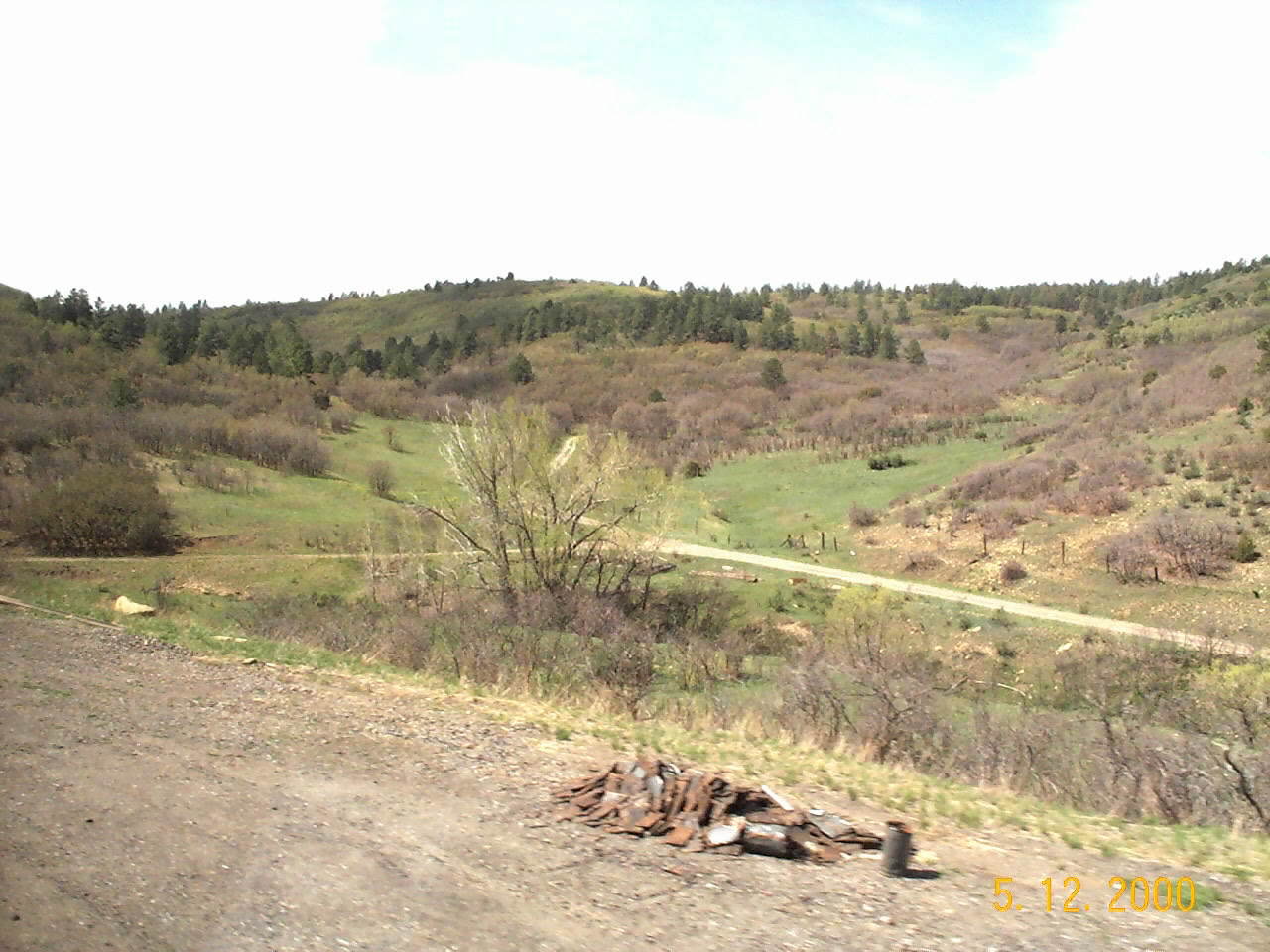 We have just gone past the Wooton Ranch.The road going to the left is the railroad service road.The road going stright is the Old Santa Fe trail that streaches between Santa Fe,NM and Independence, MO.The tie plates are collected and (recycled) sold as scrap metal.

---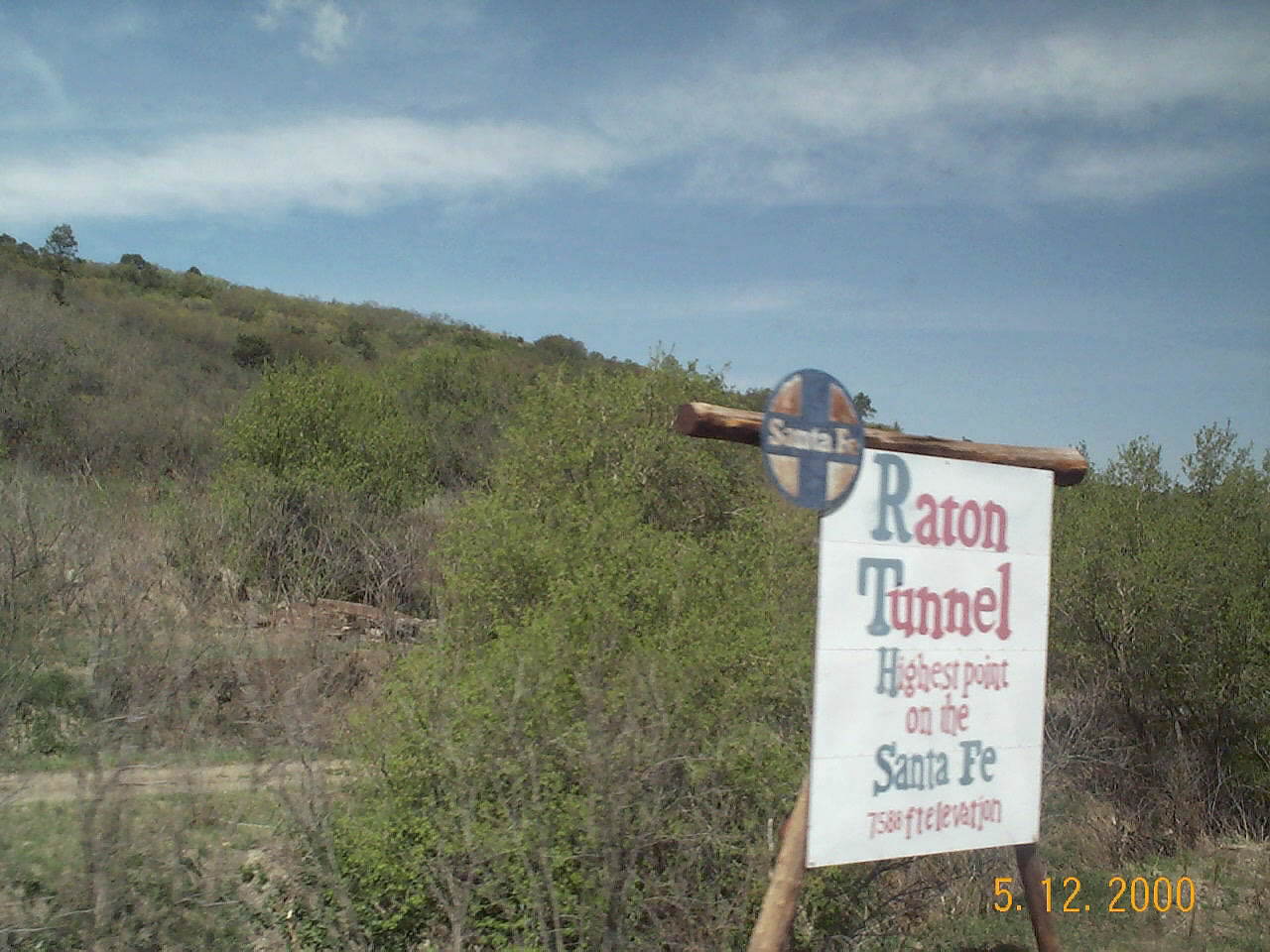 This sign is about 1/4 mile from the tunnel.
---
Links to area attractions:
John Martin Reservior
Trinidad Colorado
Wooton Ranch Santa Fe Trail
Santa Fe Trail
---
CREW TEN SITE INDEX
Meet the crew
Former crew members
Southwest chief dining car menu
Photo tour
Gerald Pinto Indian lands tour
Gerald Pinto next tour coming soon
Engine Cam
Home page
Links
---
Disclaimer:
This web site is not managed, owned, operated or paid for by Amtrak.
The Official Amtrak web site for information reservations schedules and more located at Amtrak.com
Amtrak is a trademark of the (NRPC) National RailRoad Passenger Corporation.