Crewten.com
Train 3 May 13, 2000......
Photo tour #2 Southwest Chief-Redonado Jct to Los Angeles station..
Photo Credits ron Passenger / guest From upstate New York The Empire State

---

Ron traveled with us during the month of May 2000.
He took three (3) photos of the Redondo roundhouse.
The Redondo roundhouse was torn down in the last week of August 2000.
It was built in 1910 by the Santa Fe.

---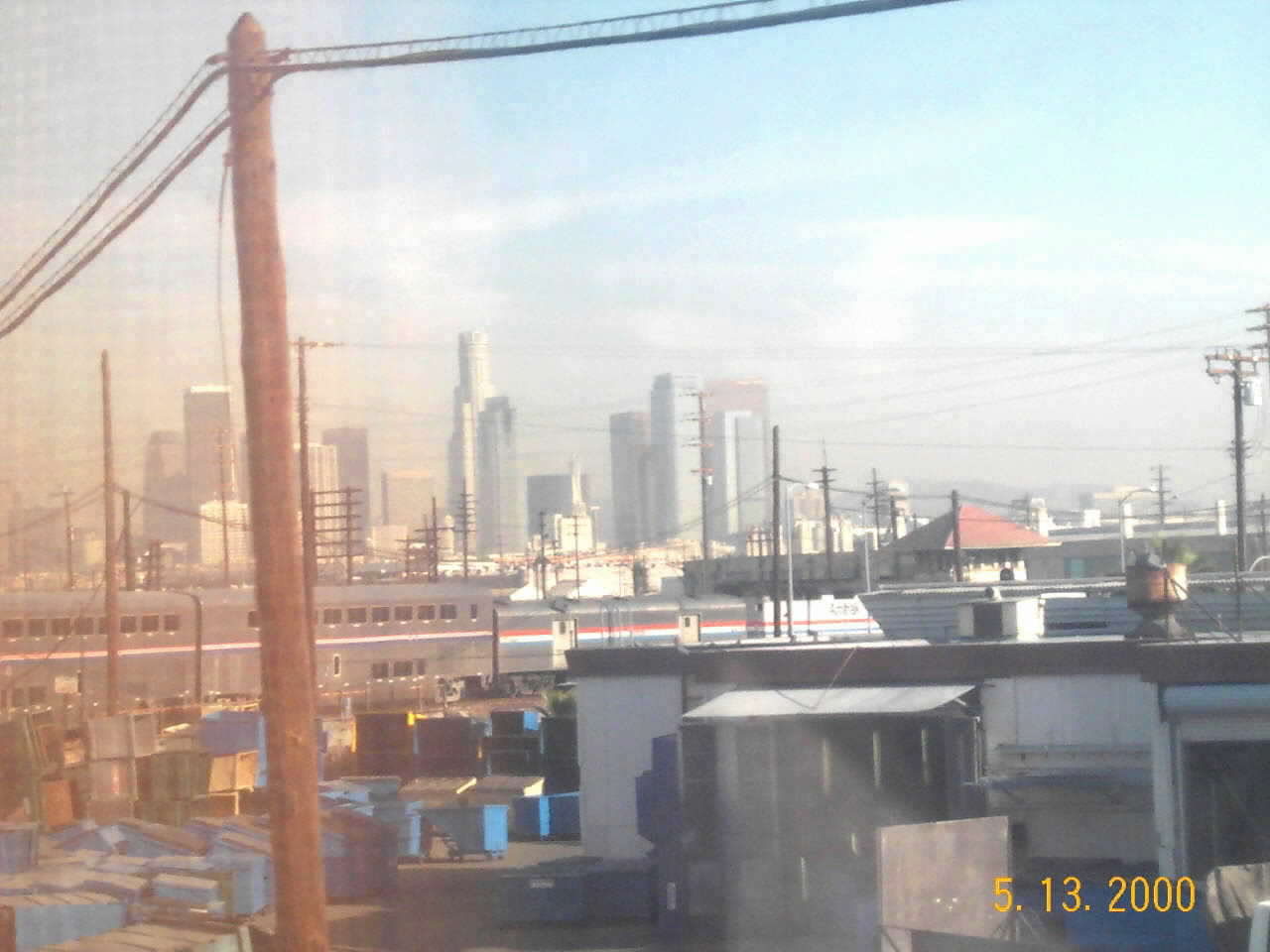 This is a great shot of the train going around a sweeping right hand turn at Redondo JCT.The red roof tower is Redondo JCT tower.
The building in back of the tower is the Redondo roundhouse since torn down. What a view of the city of Los Angeles,CA.

---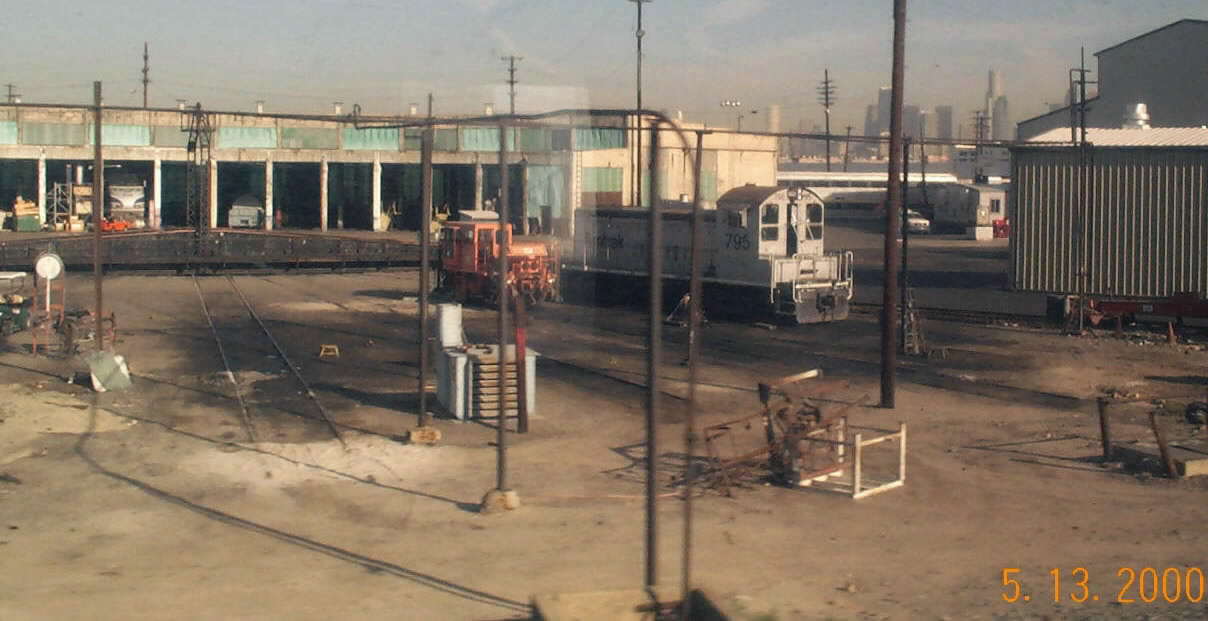 What a shot!Of the roundhouse working.You can see the turntable and inside the stalls where the maintance department
services the engines.

---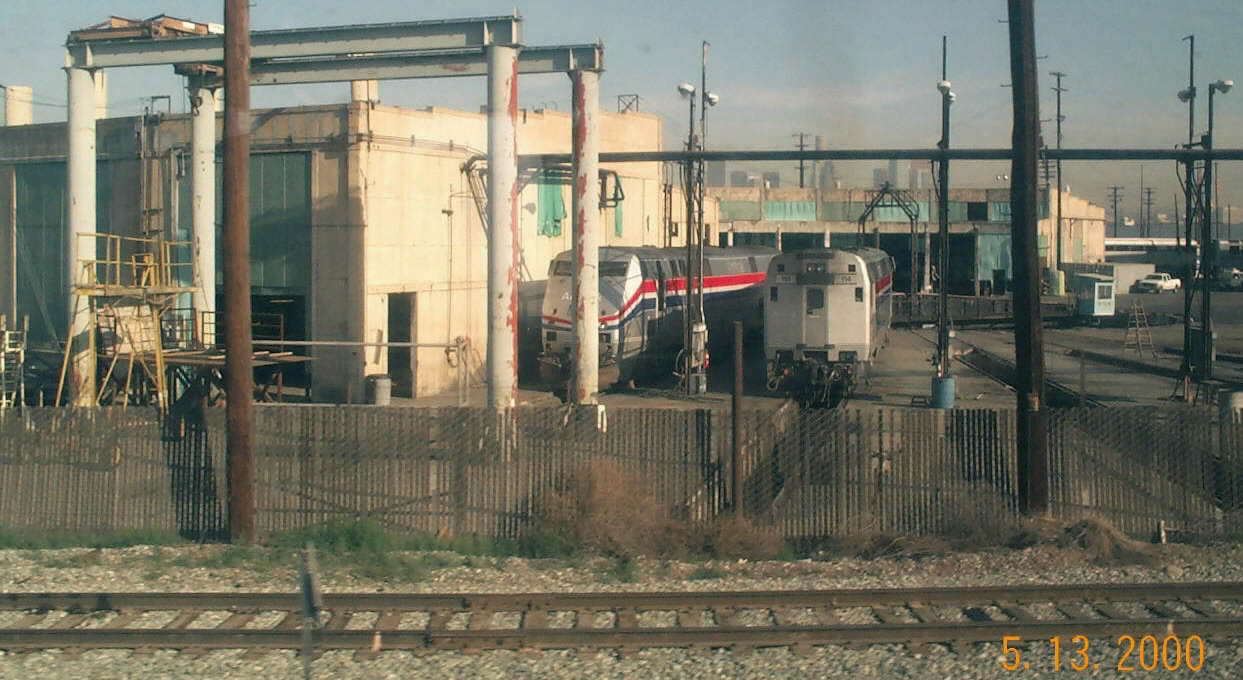 Another great photo of the Redondo roundhouse located in Los Angeles,CA.

---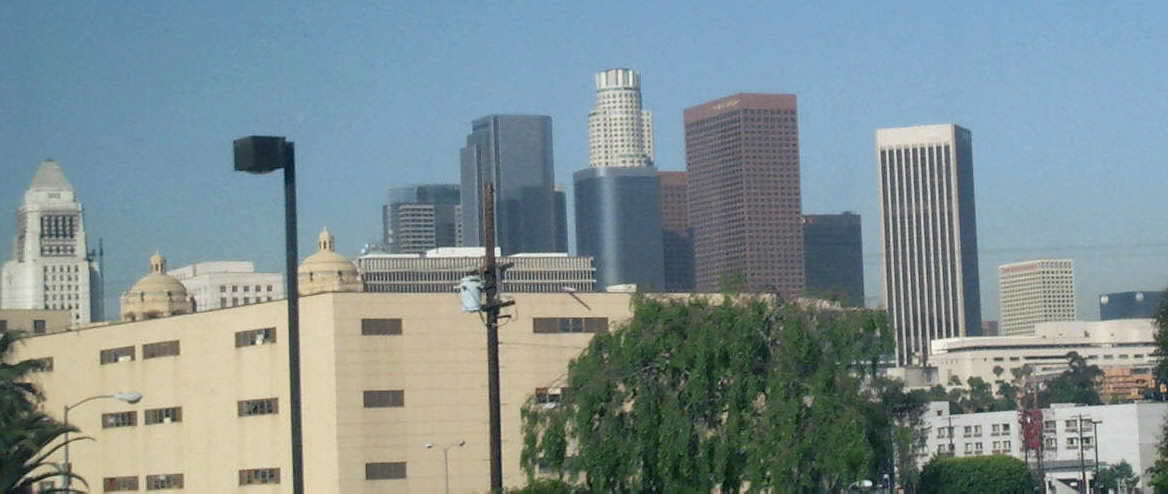 The skyline of downtown Los Angeles,CA.The two towers above the building to the left is the old post office.

---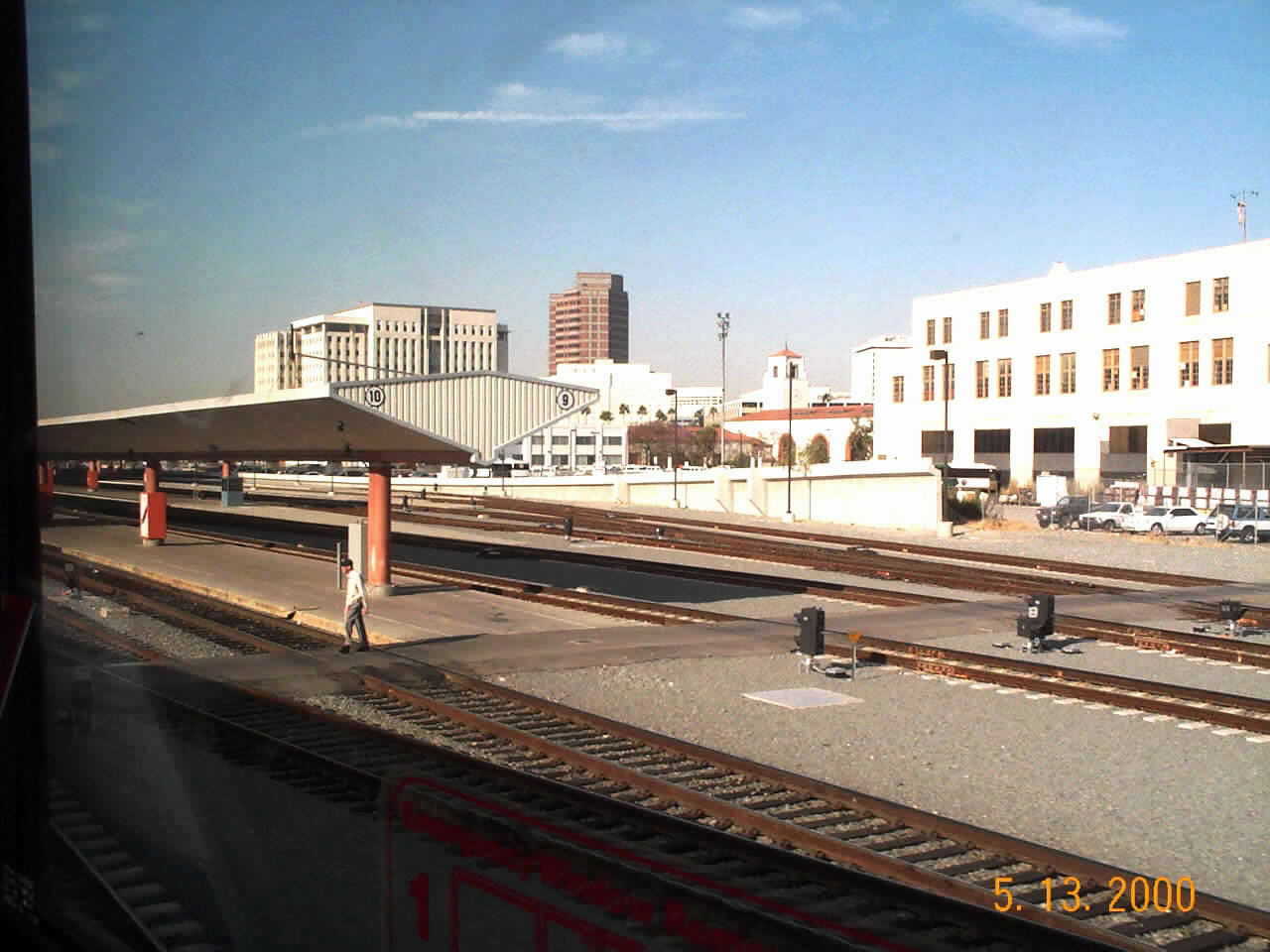 Photo taken from the train.You can see Los Angeles Union Station the red roofed building with tower.
in the center of the photo.
Los Angeles Union Station was on of the last great art -deco stations built entering service on May 9,1939.
It's also the busiest train station in the State of California.
---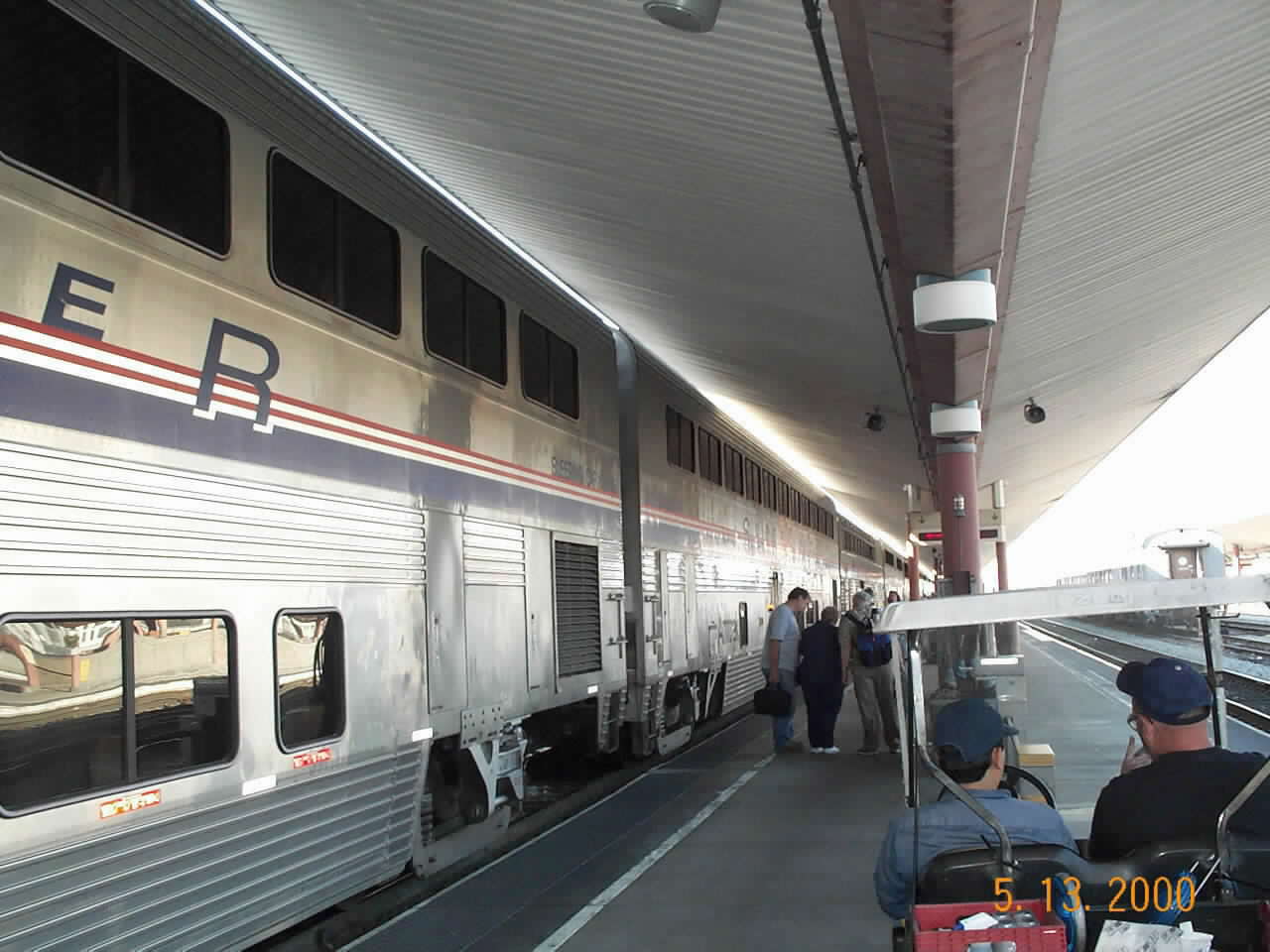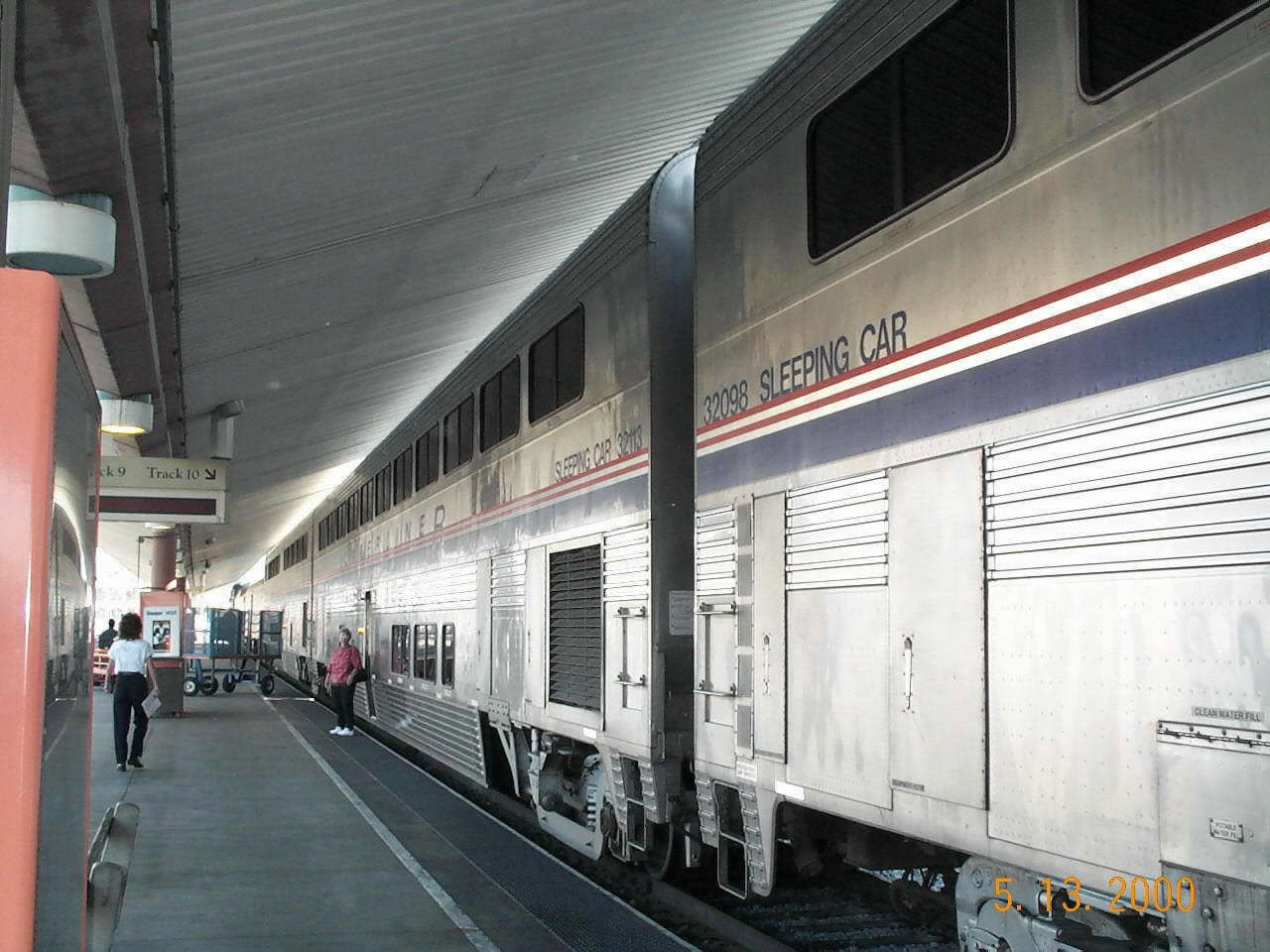 Last stop! Los Angeles, CA. Passengers detraining (leaving train).
The red cap in the golf cart is picking up passengers who require assistance
and takes them into the station, or to there connecting train or to a
designated waiting area.

---

SITE INDEX
Meet the crew
Former crew members
Southwest chief dining car menu
Photo tour
Gerald Pinto Indian lands tour
Gerald Pinto next tour coming soon
Engine Cam
Home page
Links
Timetable

---